BARRISTER ACCOUNTANTS
We are Expert Barrister Accountants and Tax Advisors
Accountants for Barristers You Can Trust
As a leading accountancy practice to Bar members, our professional reputation rests on providing a consistently high standard of accounting support to barristers from a team of experienced accountants and tax professionals.
Specialist Barrister Accountants
At Jack Ross Chartered Accountants, we have a specialist team dedicated to providing solutions for accountancy and tax issues for our barrister and solicitor clients. They range from those new to the Bar up to Queen's Counsel.
Experienced Barrister Accountants
We have been accountants for barristers for over 40 years. Our specialised legal practice has grown over many decades to provide an exceptional level of professionalism and expertise that barristers have come to rely on and trust. It's all thanks to our rapidly expanding client base of satisfied barristers and the skill and expertise of our multi-disciplinary team.
Manchester Accountants and Beyond
We provide accountancy support to barristers across the UK and we are based in Manchester. We are proud to be authorised by the Institute of Chartered Accountants in England and Wales (ICAEW) for personal tax and accountancy advice.
Barrister Accountant you can Trust
We are expert barrister accountants as can be seen from the video testimonials from distinguished members of the Bar.
We are Accountants Trusted by Barristers
Video Testimonials
"I have been a client of Jack Ross for 30 years now and I came to them when I very first started at the bar, and they've literally picked me up and helped me along every single stage of the process."
Charles Eastwood
"The specialism that they can point to in the legal sector and in particular for barristers is second to none in my experience."
Tim Willits
"Jack Ross know the legal system, they work with my Chambers, and I felt they were the best set of accountants for me because they know the legal sector; they know about barristers, and they know what barristers do."
Kate Hammond
We can help you with the following tax and accounting services:
Accounts Preparation
---
We have the specialist knowledge of the specific issues involved in preparing accounting information for members of the bar.
Personal Tax Returns
---
No-one likes paying tax, least of all accountants. Our expertise will help you minimise your tax bill as our service is delivered professionally and efficiently.
VAT Returns
---
Ensuring you submit returns on time and reclaim all available amounts can save you money as well as taking away the administrative burden.
Pupils
---
We understand that for those embarking on their career at the bar, accounting and tax requirements can be quite daunting. Our advisers have the knowledge to ensure that all obligations are looked after.
Tax Planning and Business Advice
---
Our pro-active tax planning and business advice will help you save money and assist you in running your practice in a time and tax efficient manner.
Pension Planning
---
Together with our sister company Concerva, we make it our business find out what you have in mind for your future and then plan your pension accordingly. Our plans are tailor made for each individual.
Payroll Services
---
Barristers often require assistance to manage their increasingly busy working lives and remunerating employees and family members for their services is important.
Fee Protection Insurance
---
Fee Protection Insurance covers you against the potentially significant cost of any professional fees that you incur as a result of being investigated by HMRC.
Chambers Services
---
We benefit from acting for a number of barrister's chambers both within the Northern Circuit and nationwide, giving us an understanding of how they interact with members.
Forensic Accounting
---
Barristers and Solicitors often call on our forensic accounting expertise to assist their clients, providing business valuation reports and loss of profit calculations.
Meet your team of trusted accountants. Here at Jack Ross we value our staff.
You can find out more by clicking here.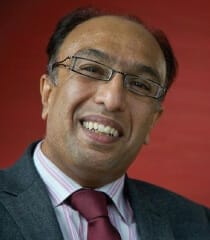 CLIENT SERVICE
We Provide
Excellent Tax and Accountancy Services for Barristers
Call us on the number below, or complete the form to schedule a free 15 minute consultation.
United Kingdom
0161 832 4451

Barnfield House, The Approach, Manchester, M3 7BX