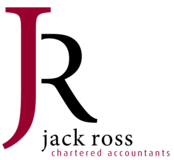 Why should you become a Jack Ross Client?
Members of the Bar, Set of Chambers and the wider legal profession are a significant part of our client base. We have significant experience in helping Barristers, and we are confident that we can help you. We understand the tax and VAT intricacies of your profession. We make the process of joining us streamlined and efficient. It is designed to ensure that we meet your goals, and we can start to help you as soon as possible. We will listen to you, and then take you through our services to ensure we can meet your needs, and that we are a good fit for one another. The first step is to tell us about your goals and what you hope to accomplish with Jack Ross as your new accountants and tax advisers.
What is the process for becoming a Jack Ross Client?
The first step is to get in touch with us! Our admin team will be available Monday to Friday from 9:00 – 5:00 to take your call. They will take a few details over the phone and send you an email with a form to complete. This form will help us gather the basics of what services we can offer to help you, and we will gain a clearer understanding of what you need from us. There will also be a section at the end where you can choose a date for a call with one of our expert accountants. If these do not fit your schedule, just get in touch and we can arrange for a more suitable date. We take care of everything for you and deal with all the boring stuff.
After you have completed the form and decided on a suitable date, the next stage is to have a discovery call. We hold the meeting via Microsoft Teams – don't worry you don't need the software on your phone or laptop. We will discuss in further detail the information you put into the form, and you can ask any additional questions at this point.
After the call, we will compile a quote for the services that you need. If you need additional services, we can tailor the quote for you. Our fees are consistent and where possible, we have fixed fees to give you peace of mind.
Once you accept the quote, you can formally become a Jack Ross client.
We will need to check your identity and we do that via an online form which is easy and convenient for you. If you have a previous accountant, we will contact them and obtain the information from them directly.
We will liaise with HMRC to be authorised to act on your behalf.
We will send you our engagement letter which outlines the services that we will do for you.
We will ask you to set up a direct debit with us, which will save you time each month, and ensure the right amount is paid.
If you have Xero already, we will request access, and if not, we will set you up with your own system.
And finally, you will receive a welcome email from us, and you will get details of the team that will look after you.
Whether you are just on your feet and you need to understand about the UK tax system, VAT and your obligations as a taxpayer, or your practice is long-established, but your accountant cannot provide the service you need, we will be able to help you.
If you are frustrated or stressed because you feel like you are not getting anywhere with your taxes. Perhaps you are not sure if it's because you don't understand enough or if you're not working with the right people. Jack Ross is here to help.
How do I start this process?
It is easy to start the process. You can use the below contact details to get in touch and we can get the ball rolling.
Alternatively, you can enter your details in the contact form below, and we will be in touch soon.
Our office is always open from 09:00 – 17:00, Monday to Friday (excluding Bank Holidays).
Jack Ross Chartered Accountants
Barnfield House,
The Approach,
Manchester
M3 7BX
0161 832 4451
If you would like to speak to a member or our team you can leave your contact details below and reason for contacting us. A member of our team will get back to you as soon as possible.