Senior Management Team
Here at Jack Ross, we have excellent team leaders in our senior management team. They work hard with the other members of staff to ensure all work is done to a high standard and in a timely manner. Read on to find out more about the members of our Senior Management Team. You can find out what they do here at Jack Ross.
---
Umar Memon
Umar is a chartered accountant with over twenty years' experience. Primarily dealing with businesses ranging from new start-ups to international trading companies.
After graduating from Leeds University, Umar trained with BDO Binder Hamlyn, where he qualified as a chartered accountant. Soon after qualifying, he joined Coopers & Lybrand as an IT Auditor. He spent the next two years working with international companies such as Pilkington Glass plc.
To further his commercial experience Umar went on to spend a further two years in industry as an internal auditor for Akzo Nobel. During the latter part of that time, Umar set up a part-time accountancy practice which was then enjoined with Jack Ross Chartered Accountants in 1999.
In 2002 Umar became an Audit Partner in the firm. He now has responsibilities for corporate clients across the practice. He is dealing with audit, tax mitigation, financial due diligence, and business forecasts. Alongside this, he is advising on corporation tax planning.
Recently Umar has been leading Jack Ross forward in dealing with innovative technology and systems. Umar set up the Jack Ross Leadership Academy earlier in 2013. This is helping to mentor future leaders within the firm.
Outside of work, Umar's photography hobby helps him keep relaxed.
---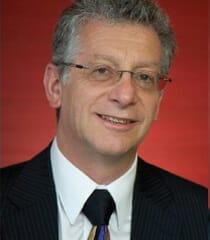 Peter Black
Peter joined Jack Ross after qualifying as a chartered accountant over thirty years ago.
His expertise includes the provision of audit and accounting services. He specialises in business valuation work associated with divorce and shareholder disputes.
Peter acts as quasi finance director to several client companies.
Over the years Peter has a wealth of experience in dealing with family businesses. In addition to the traditional role, one would expect of a chartered accountant, over the years Peter has advised on succession planning, preparing businesses for sale, entered negotiations to sell and purchase businesses, and advised on management remuneration packages.
Peter's role is as engagement partner, giving you the opportunity to always have access to another senior partner.
Peter is married with two grown-up sons. Peter is a keen traveller and has visited all the continents in the last ten years.
---
Wendy Ainsworth
Wendy has worked for Jack Ross for over thirty years. Over the years Wendy has done almost all of the roles we have here at Jack Ross.
She has worked on accounts, VAT, typing and administration.
Wendy's current role is the co-ordination and management of the workflow within the office. Wendy ensures that all jobs flow efficiently through the office and makes sure that all deadlines are met.
Over her thirty years at Jack Ross, Wendy has gained an in-depth knowledge of our clients and our accounting systems. She oversees the administration team to ensure everything coming in and going out of the office, runs smoothly.
She is a loyal and trustworthy person. Wendy is like Blackpool rock – if you cut her in half, you would read "Jack Ross"!
In 2013 Wendy joined the Jack Ross Leadership Academy. This helped develop her leadership skills both at work and socially.
Wendy is married with a teenage son. She is a mad keen football fan and a regular gym-goer.
---
Adam Backler
Adam is an ACCA qualified tax accountant with leadership experience that has covered a broad range of taxation advisory and compliance – personal tax & capital gains tax, corporation tax and indirect tax – within general practice and in industry.
He has Industry sector experience in residential property, telecoms and financial services.
He also has considerable experience of preparing financial statements for UK limited companies to FRS 102 standards as well as management accounting, budgeting and cash flow forecasting.
Experienced in business development, business process improvement and the management of workflow, projects and people.
Adam is an expert in all things barrister related and will be happy to discuss your queries in lots of detail.
In his spare time, he quite enjoys rock music, the outdoors, spending time with his dog and riding his bike.
---
Talha Raja
Talha is an ACA qualified chartered accountant and joined Jack Ross in 2013 as a trainee. He recently rejoined Jack Ross having spent two years at PwC gaining experience.
Talha is a manager within our accounts and audit team. He works in a range of areas. This includes audit, limited companies, partnerships and sole trader accounts preparation, corporation tax and VAT.
He also has experience of preparing GP accounts, charity accounts and leading solicitors accounts rules audits.
Talha graduated from the University of Manchester having gained a Bachelor of Science in Actuarial Sciences.
Talha is a graduate of the Jack Ross Leadership Academy, having attended between 2015 and 2017.
A keen traveller and a sports fan, Talha has plenty to keep him occupied outside of work
---
---